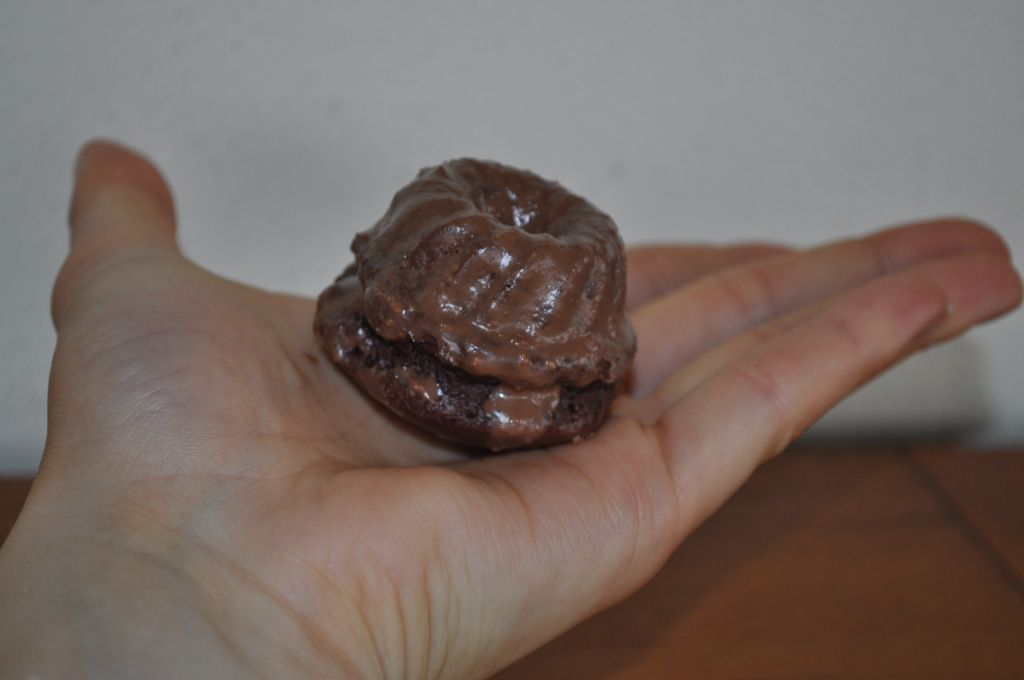 Hallo ihr Lieben,
die letzte Tage war es hier außergewöhnlich ruhig, was nicht daran liegt, dass ich euch vergessen habe oder gar keine Lust mehr habe - Klausuren über Klausuren Gesetzt hinter Gesetzen und man hat den Eindruck es wird nicht weniger, aber am Freitag ist es erstmal wieder geschafft.
Damit das warten nicht mehr allzu lange dauert habe ich ein paar süße Kleine Gugelhupf gebacken, super lecker, super einfach und perfekt für jede Gelegenheit.
Hello lovelies,
the last days the blog stayed a little quiet, the reason therefore isn't that I forgot about you, or don't like blogging anymore it's just exams about exams and law texts over law texts but un friday it's finally done for some time at least.
That waiting doesn't take so lang I baked some small little Gughupf cakes, super yummy super easy and perfect for every moment.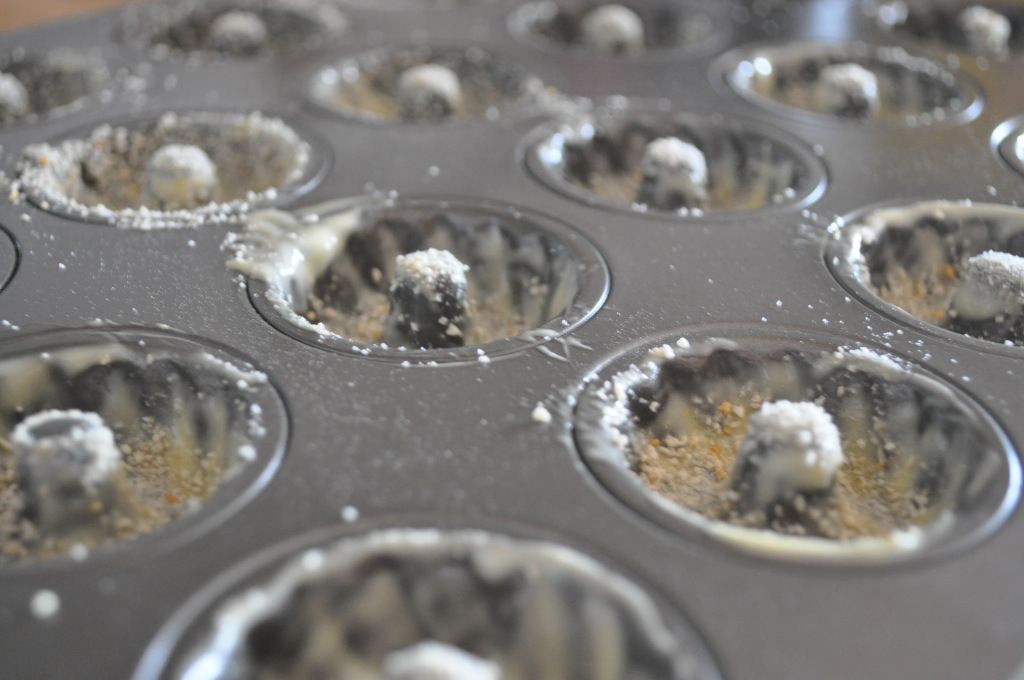 Du brauchst:
120 gr Mehl
60 gr Zucker
60 gr Butter
2 Eier
50gr Schokotröpfchen
1/2 Päckchen Backpulver
1 EL Kakao Pulver
You need:
120 gr flour
60 gr sugar
60 gr butter
2 eggs
50 gr chocolate chips
1ts baking powder
1 TS cocoa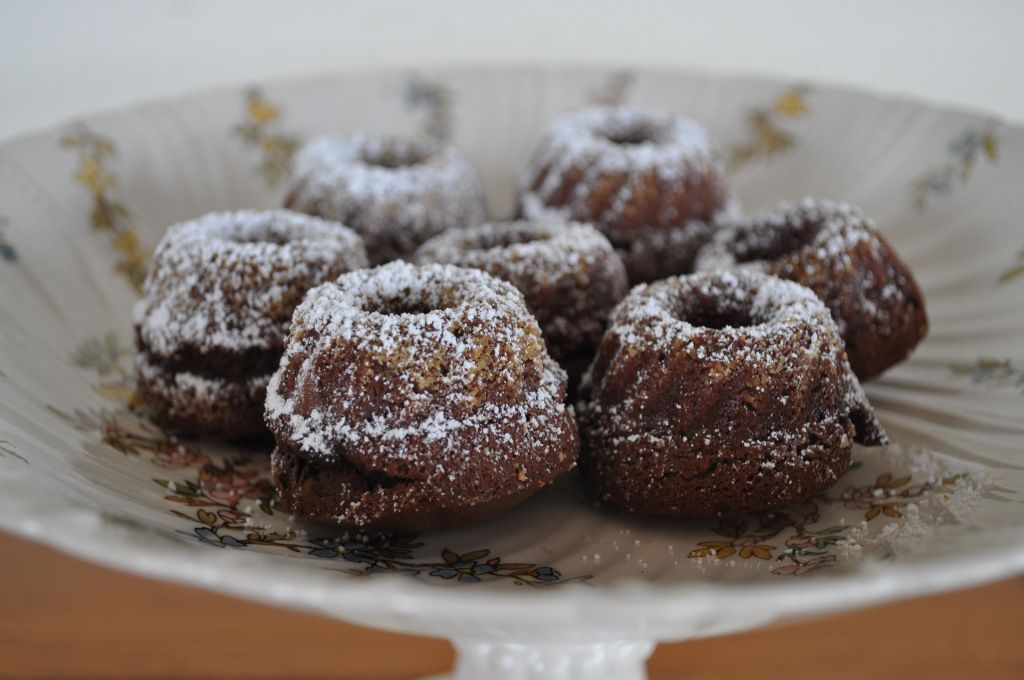 Alle Zutaten verrühren, die Form ausfetten und mit etwas Mehl oder Semmelbrösel bestreuen und den Teig einfüllen.
Anschließend in den vorgeheizten Backofen bei 175°C geben und 15 Minuten backen.
Mit Schokolade besteichen oder Puderzucker oder noch warm mit Vanille Soße genießen...
Mix all ingredients, put some fat and flour in the baking tray and get the dough in it.
Afterwards put the tray in the preheated oven at 175°C for 15 minutes.
Then put some chocolate on them, or powdered sugar or enjoy with some hot vanilla sauce...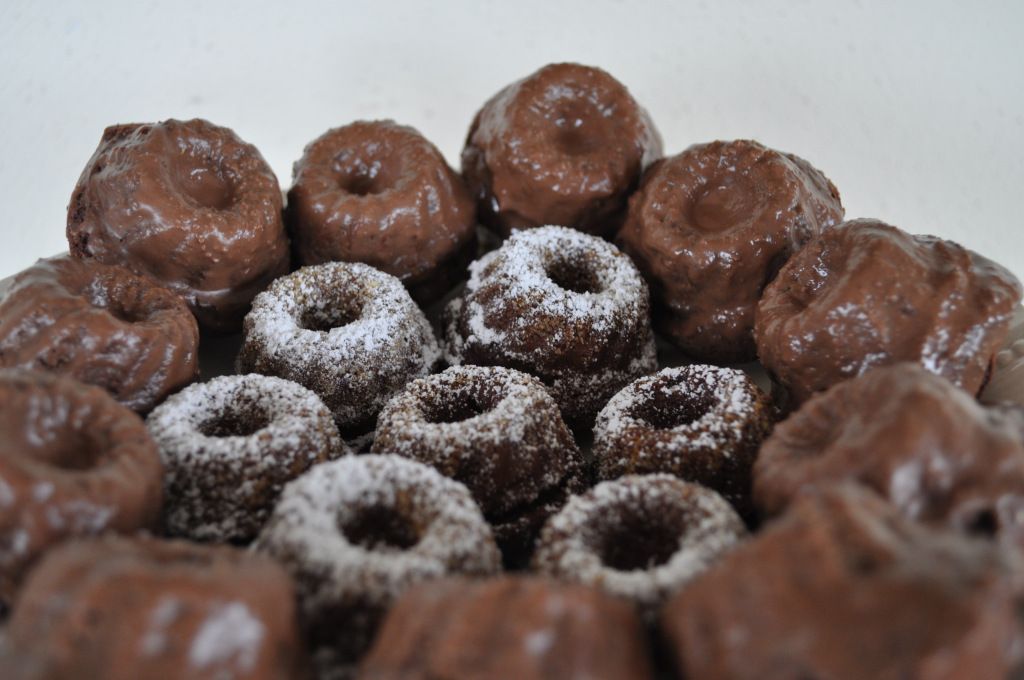 enjoy everyone!