Wow der Herbst ist in vollem Anmarsch, es wir schon wieder um 8 !!! dunkel und morgens brauche ich wieder eine Jacke wenn ich aus dem Haus gehe, die Vögel fangen an sich zu sammeln um in Richtung Süden zu fliegen und die ersten Kastanien werden von den Kiddies gesammelt - erinnert ihr euch noch an früher als alle Jacken- und Hosentaschen und was sonst so auffindbar war beim Sonntagsspaziergang mit Kastanien vollgepackt wurde und dann wenn man wieder zu Hause war erst einmal ein heißer Tee oder Kakao und ein frisch gebackener Kuchen auf einen gewartet hat?!
Das Kastanien sammeln hab ich dieses Jahr weg gelassen aber dafür einen super leckeren Zwetschgenkuchen perfekt für den Herbst gezaubert.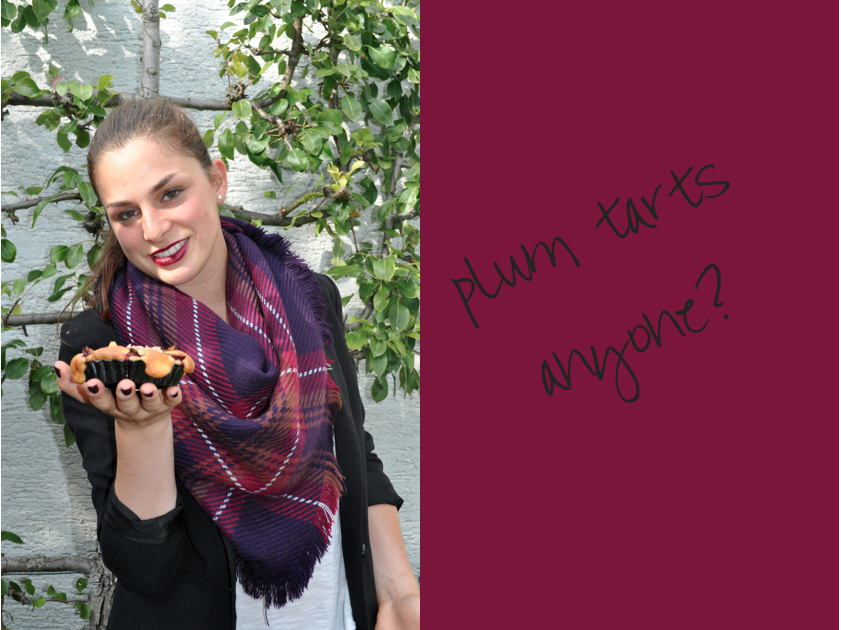 Wow autumn is really getting to start around here, it's getting dark at 8!!! in the evening and I need a jacket when I walk out of the door in the mornings, the birds start to meet up for flying toward south and the first chestnuts are being collected by the Kids - can you remember when you were little and filling all your jeans- and jacket pockets and everything else you could carry something in with chestnuts and then coming home being expected with a hot cup of tea or cocoa and some fresh and still warm cake?!
I let out the chestnut part but baked the greatest autumn plum cake.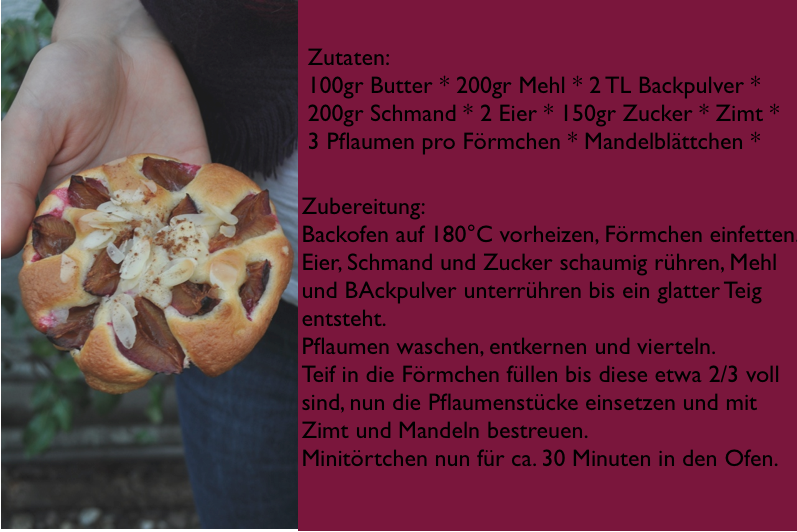 If anyone wants the recipe in english please let me know via comment or email - I am happy to translate!
enjoy early autumn everyone!